Using click 2 call / Click2Tel
Introduction: The Click2Tel is a handy Google Chrome extension designed to make phone calls more convenient by allowing you to click on "tel:" links to copy phone numbers to your clipboard and automatically paste them into your preferred dialer's input field. Save time and enjoy a seamless calling experience with this easy-to-use extension.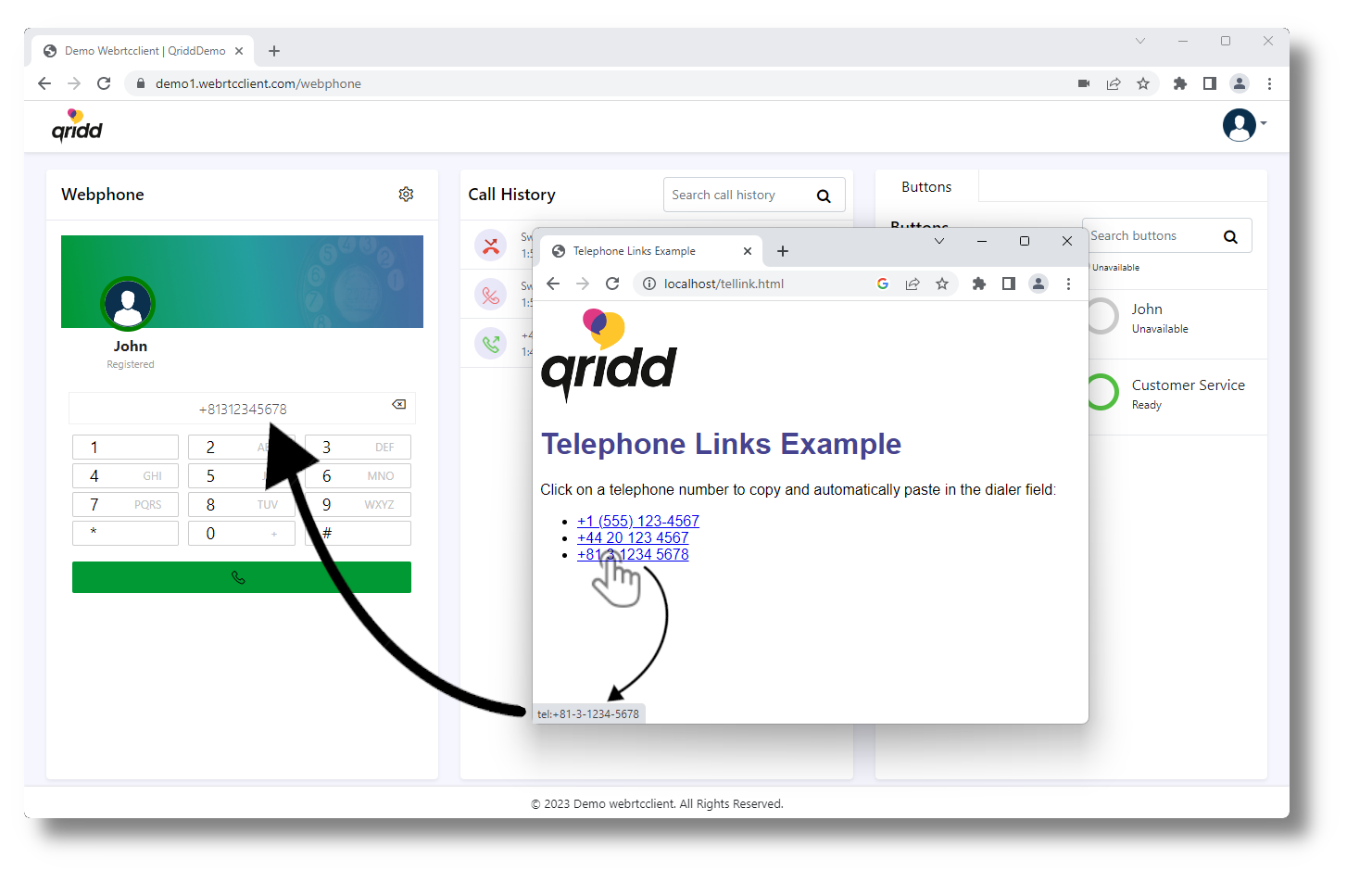 Here's a step-by-step guide on how to use the Click2Tel extension:
Install the Click2Tel extension. Visit the Chrome Web Store and search for the Click2Tel extension. Click the "Add to Chrome" button to install the extension to your browser.
Restart your browser. After installing the extension, close all open browser windows and restart your browser to ensure the extension is properly activated.
Open your qridd dialer.
Click on a "tel:" link Now, whenever you come across a "tel:" link on a webpage, simply click on it. A small popup will appear shortly, displaying the phone number.
Auto-pasting the number into the dialer. The extension will automatically copy the phone number to your clipboard and paste it into your preferred dialer's input field, streamlining the process of initiating a call.
Happy clicking! You're all set! Enjoy the convenience and time-saving benefits of the Click2Tel extension as you make phone calls with just a click.