Qridd has developed a powerful multi-tenant, multi-layered communication solution designed to accommodate various types of businesses and their unique requirements. This versatile platform enables System Administrators, Resellers, Customers, and Users to collaborate seamlessly within a flexible, hierarchical structure. In addition, Qridd's whitelabel branding capabilities allow businesses to create a fully customized communication platform that aligns with their brand identity.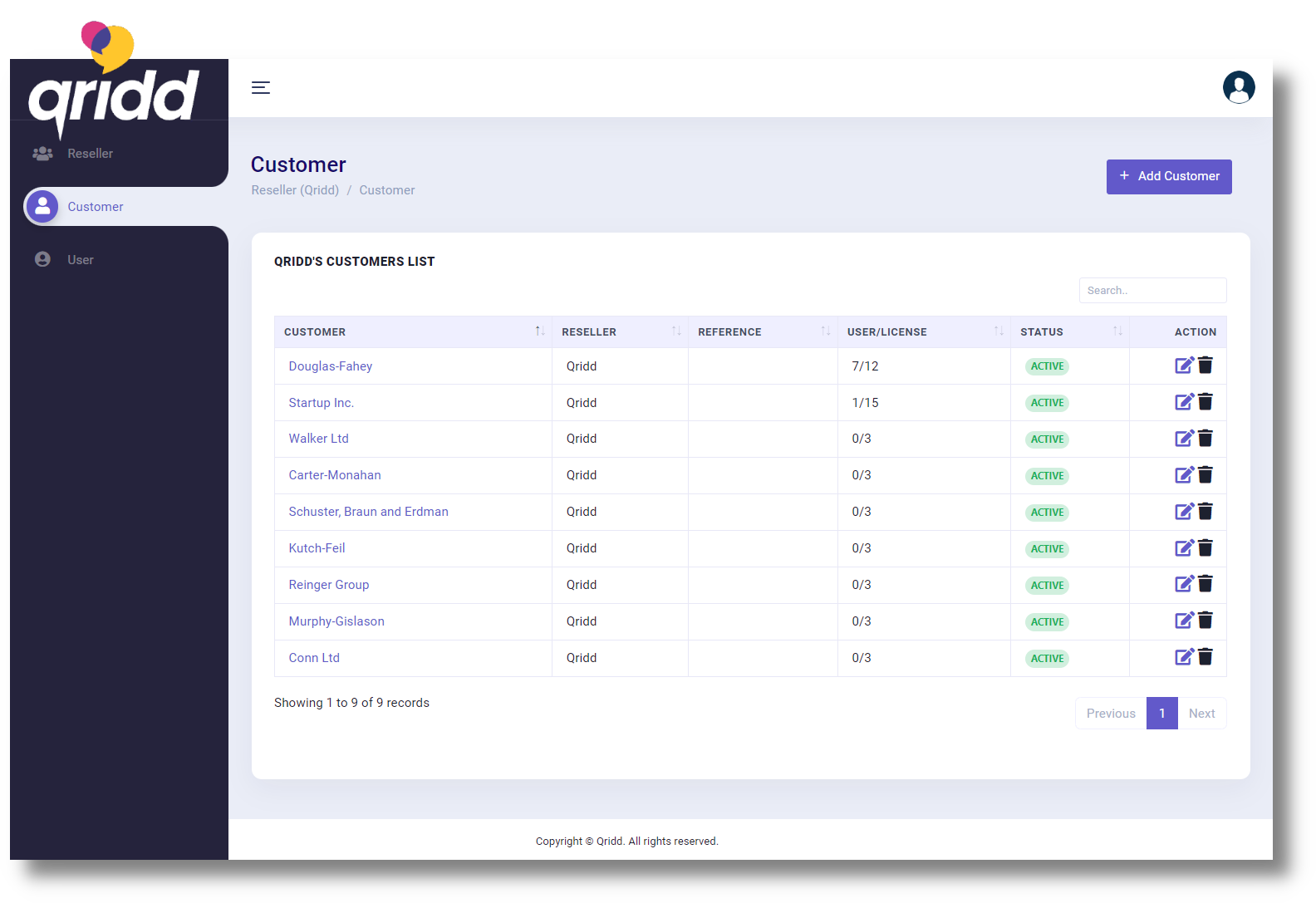 Breaking Down Qridd's Multi-Tenant, Multi-Layered Solution:
System Administrator: At the top of the hierarchy, System Administrators have full control over the entire platform, managing user accounts, system configurations, and reseller accounts. This level of control enables System Administrators to maintain a secure and efficient communication environment for all parties.
Reseller: Resellers play a crucial role in the multi-layered structure, as they are responsible for selling and managing customer accounts. With Qridd's reseller-friendly platform, they can easily create and manage multiple customer accounts, set pricing, and provide support services as needed.
Customer: Customers have access to their own dedicated communication environment, which they can customize to meet their specific needs. They can manage user accounts, configure call features, and monitor usage, providing an optimal communication experience for their users.
Users: At the base of the hierarchy, users can access the platform's communication features, such as making and receiving calls, transferring calls, and utilizing advanced call functionalities. Qridd's intuitive WebRTC client ensures a seamless user experience, empowering users to communicate effectively and efficiently.
Each layer of Qridd's multi-tenant, multi-layered solution also supports full whitelabel branding, allowing businesses to create a completely customized platform that reflects their brand identity. From logos and colors to domain names and email addresses for user notifications, Qridd's whitelabel capabilities enable businesses to deliver a consistent and professional communication experience.