Are you tired of copying phone numbers from websites and manually dialing them? If you're a user of Qridd's WebRTC services, we have great news for you! Introducing the Whitelabel Chrome Extension for Qridd WebRTC users, a simple, yet powerful tool that enables you to click tel: links and automatically place the number in the dialer. With seamless integration into your Qridd WebRTC account, this Chrome extension will revolutionize your calling experience.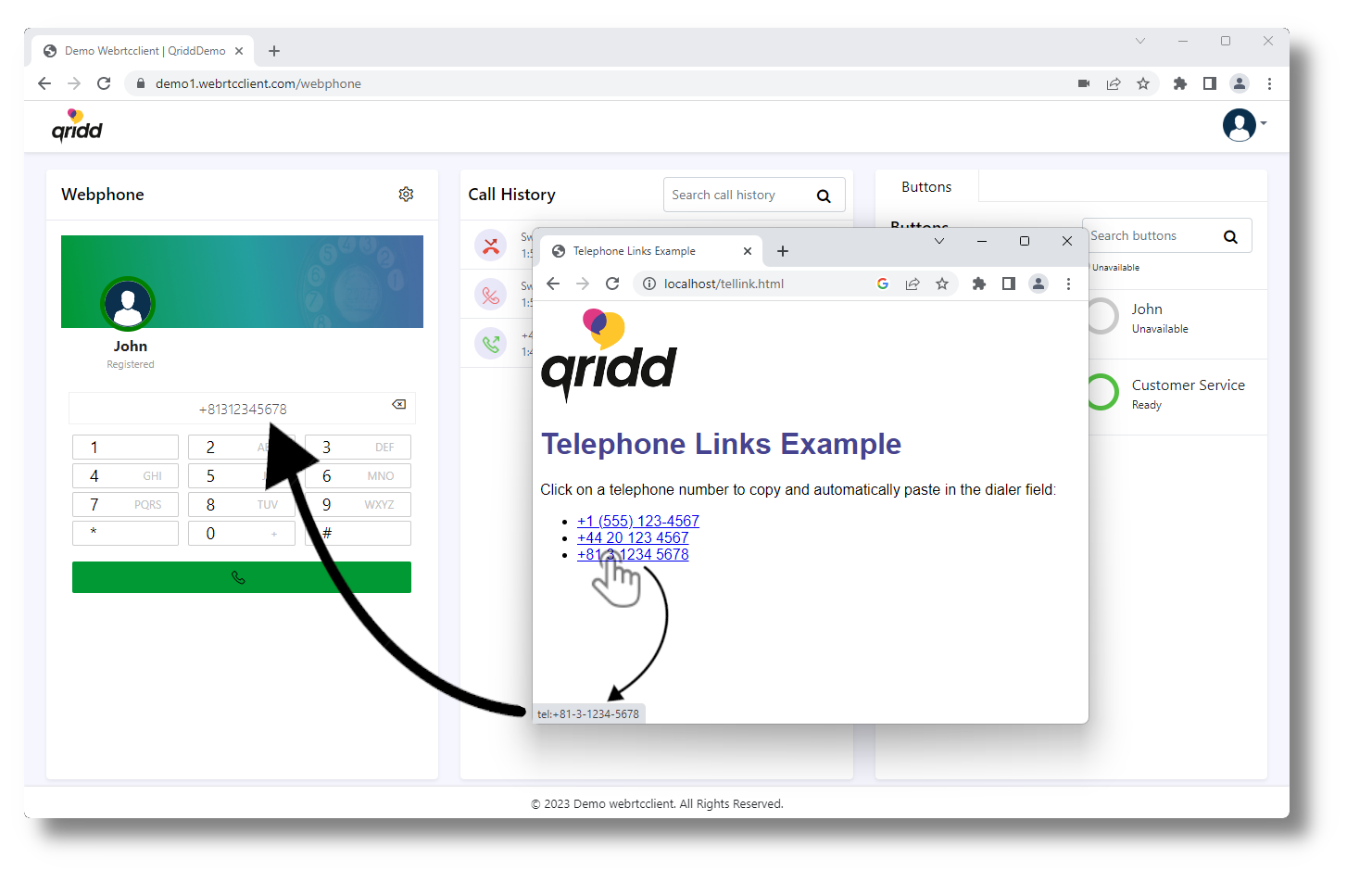 Key Features:
One-Click to copy and paste the number in dialer field: Forget the hassle of copy-pasting phone numbers! With our Whitelabel Chrome Extension, you can now initiate calls with just a single click. When browsing the web, simply click on any tel: link and watch as the extension places the number directly in your Qridd WebRTC dialer.
Seamless Integration with Qridd WebRTC: As a Qridd WebRTC user, you'll appreciate the seamless integration this extension offers. Once you've installed the extension and linked it to your Qridd account, the dialing process becomes incredibly smooth, allowing you to focus on what's important – your conversation.
Quick Installation & Easy Setup: Get started in no time with a straightforward installation process. Simply add the extension to your Chrome browser, and you're all set to enjoy the benefits of one-click dialing!
Safe & Secure: Your privacy and security are our top priorities. The Whitelabel Chrome Extension shares no data at all and is approved by Google.
Regular Updates & Support: The team behind the Whitelabel Chrome Extension is committed to providing an exceptional user experience. With regular updates and dedicated customer support, you can expect continuous improvements and prompt assistance whenever needed.