Qridd: The Perfect Alternative to Bria Desktop Softphone
In the world of VoIP (Voice over IP) technology, the search for an efficient, secure, and user-friendly softphone application is an ongoing journey. Softphone applications provide the convenience of making voice or video calls over the internet, which is crucial in today's interconnected global work environment. For a while now, Bria Desktop Softphone has been a go-to choice for many businesses and individual users. However, as the technology evolves, so does the competition. Enter Qridd, a new contender in the softphone arena that is rapidly gaining popularity as a perfect alternative to the Bria Desktop Softphone.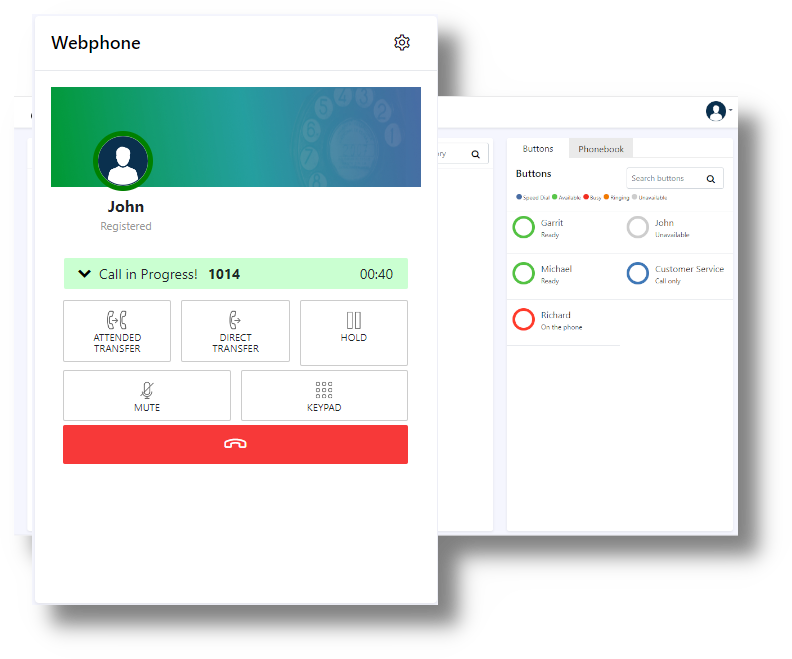 What is Qridd?
Qridd is a state-of-the-art softphone solution designed to meet the growing communication needs of businesses and individuals in the digital age. It presents an innovative and intuitive interface that effortlessly combines voice, video, and messaging into one seamless communication platform. Qridd boasts a plethora of features designed to enhance productivity, connectivity, and user experience, making it a strong alternative to established platforms like Bria.
Why Qridd?
Superior User Experience
One of the key elements that make Qridd a perfect alternative to Bria Desktop Softphone is its superior user experience. Qridd's design is clean, intuitive, and easy to navigate, even for first-time users. It eliminates the steep learning curve often associated with new software, allowing users to quickly get up to speed and begin communicating effectively.
Advanced Features
Qridd brings to the table a set of advanced features that enhance the user's communication experience. These include high-definition voice and video calls, integrated messaging, and file sharing, all in one platform. Furthermore, Qridd has a built-in CRM integration feature, a boon for businesses looking to streamline their customer relationship management efforts.
In contrast to Bria, Qridd offers features like a built-in virtual meeting room, allowing for easy organization and execution of online meetings and webinars. This feature alone can save businesses the cost and hassle of subscribing to separate virtual meeting platforms.
Versatility and Compatibility
Qridd offers unparalleled versatility and compatibility. It supports a broad range of devices, including desktops, laptops, tablets, and smartphones, making it a truly mobile solution. It is compatible with Windows, MacOS, iOS, and Android platforms, ensuring that no user is left out. Furthermore, Qridd's compatibility with various SIP-based IP PBXs and VoIP service providers ensures smooth, high-quality calls, regardless of your service provider.
Cost-Effective
Lastly, Qridd's competitive pricing makes it an attractive option for businesses and individuals looking for a cost-effective softphone solution. Qridd offers a per seat pricing model that provides unlimited users access to its features. This model can lead to significant savings for businesses, particularly those with a large number of users.
Conclusion
In the realm of VoIP communications, Qridd has emerged as a strong contender. Its intuitive design, advanced features, versatility, compatibility, and cost-effectiveness make it a compelling alternative to traditional softphone applications like Bria Desktop Softphone. As the digital landscape continues to evolve, solutions like Qridd that prioritize user experience and affordability will continue to gain traction among businesses and individual users alike.